PANOPTICUM FEMININ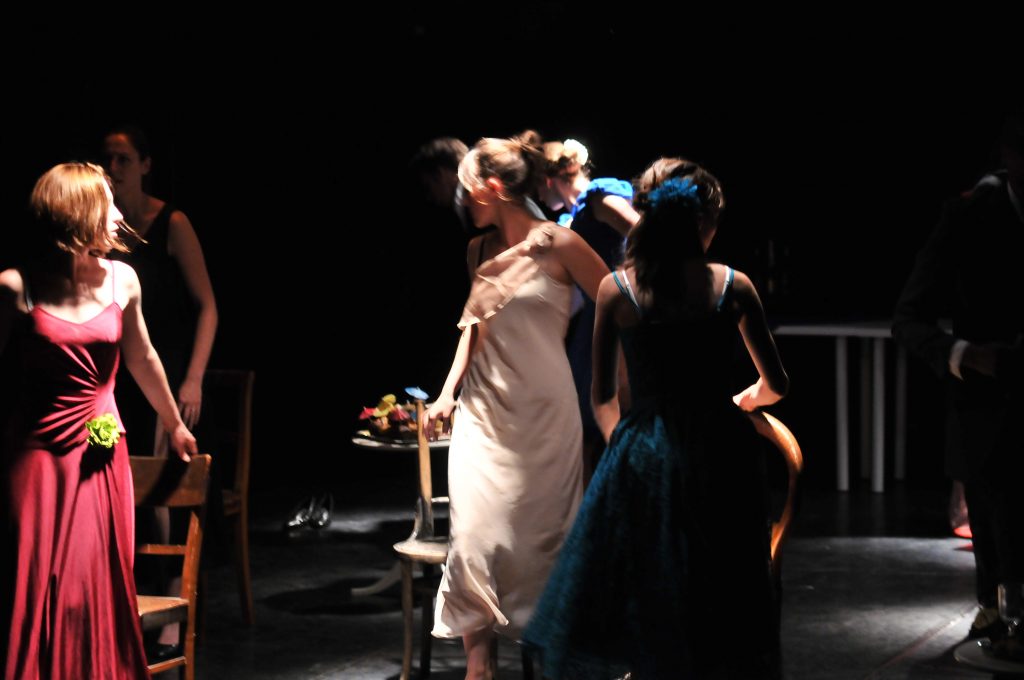 Eight women let themselves go and talk sincerely about moments in their lives. They dance about their disillusionment, their desire for a child, the wounds of a life spent forgetting themselves.
They cry out their lack of words, their desire for a happy ending, wedding presents and breakfast muffins. Then they tell their lies, how they can no longer accept the raised hand, the lock-up or the suicidal dinners. They open the doors of a prison that locks up the wounds of a woman who no longer has the advantage of age to hold on to the man she loves, of a woman who, locked in her home, has only her fridge that makes spherical ice cubes for company, a woman who, wounded like an animal, struggles not to let her tragedy be heard.
Three men support and accompany them. By turns jealous lover, disenchanted husband, gentle ear, they allow themselves to be guided, not without reluctance or sometimes without injury, into the intimacy of these creatures.

Panopticum feminin is the freedom to say, cry or laugh.
Crédits
Texts Sarah Kane, Xavier Durringer, Howard Barke where François Zeller meets Anton Tchekhov, Jean Cocteau & Nick Cave

With participants to the weekly course 'Méthode de l'Acteur·ice' 2010/2011.