Sandrine Nogueira offers one-to-one coaching – a personalised formula: a one-to-one session lasting a minimum of 1 hour for precise, in-depth work on your specific objectives. This may be a professional need or a personal quest.
Individual coaching
For who?
for actors/actresses in training/amateurs, professionals, singers, opera singers, musicians looking to develop their stage presence and dancers.
anyone looking to develop their personal and professional skills.
Individual coaching is open to everyone. A number of actors/actresses and variety/lyrical singers – as well as beginners – have already been able to receive effective, friendly coaching to help them achieve their goals.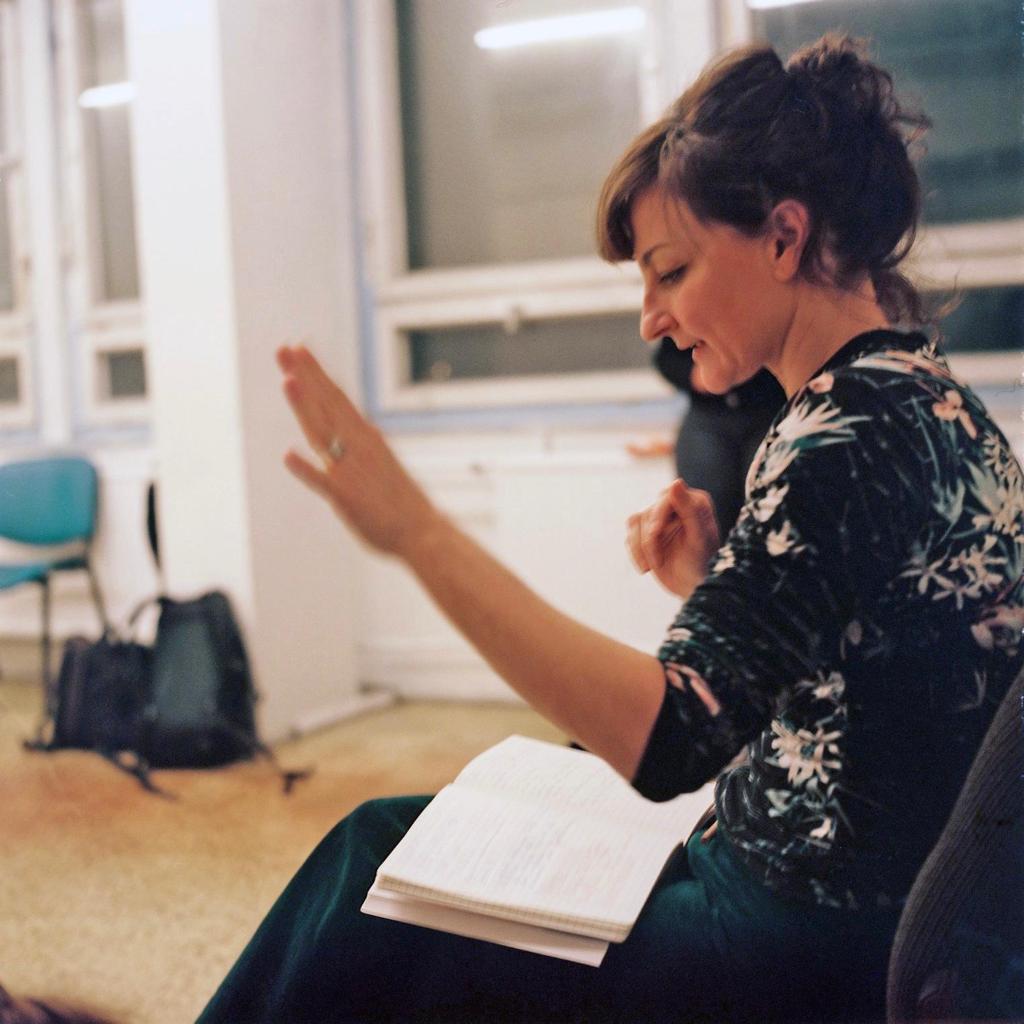 Public needs
Artistic: preparing for a theatre school competition, a theatre or singing audition, a film casting, an advert, preparing for a role or perfecting your spoken French…
Professionals/associations: an interview, an oral exam, public speaking, a video interview, etc.
For a special occasion: family announcement, wedding speech…
Description
Using a variety of theatrical techniques – such as the study of text in stage action, work on breathing, awakening the body, diction and posture – are studied to improve your expressive skills.

Role-playing exercises are offered to help you be prepared and available.
Personal needs
For personal development;
Overcoming a blockage / Letting go;
Regaining control of your body…
Description
Sandrine Nogueira offers you a range of professional theatre exercises tailored to your specific needs.

Using bodywork, acting techniques and sophrology, Sandrine aims to keep the mind and body alert. By paying close attention to posture, voice and sensory and emotional exploration, habits are challenged.
This coaching is an invitation to take up personal challenges, attention to personal needs, the relationship with one's body, with the environment and with others, development and a unique creative and sensory experience.
Rates
1 session / 60 min – 50 € – This is an individual rate
5 session – 235 € – This is an individual rate
10 session – 460 € – This is an individual rate
The price of the first session is reduced to €35. Please note that part of this time will be devoted to introductions and an assessment of the person's needs.
*Possibility of requesting a duo session at a reduced rate.
Schedules
The time and day can be agreed together.
A coaching session lasts a minimum of one hour.
Sessions can take place at home, at the workplace or in a meeting room.
An interview is organised: an initial meeting to target the specific objectives to be achieved.